Last updated on August 16th, 2023 at 06:26 pm
Disclosure: There are affiliate links in this post. If you click the link and buy something, I'll get a commission at no additional cost to you! However, all my recommendations are things that I personally use because I know they're clean and good quality products – not just anything with an "affiliate" label on it 😉
How to Make Gluten free Lemon Poppy Seed
Loaf
This Chocolate Lemon Poppy Seed Loaf is easy, lightly sweetened, and perfect for breakfast or a snack. So moist and delicious while still being gluten-free and dairy-free.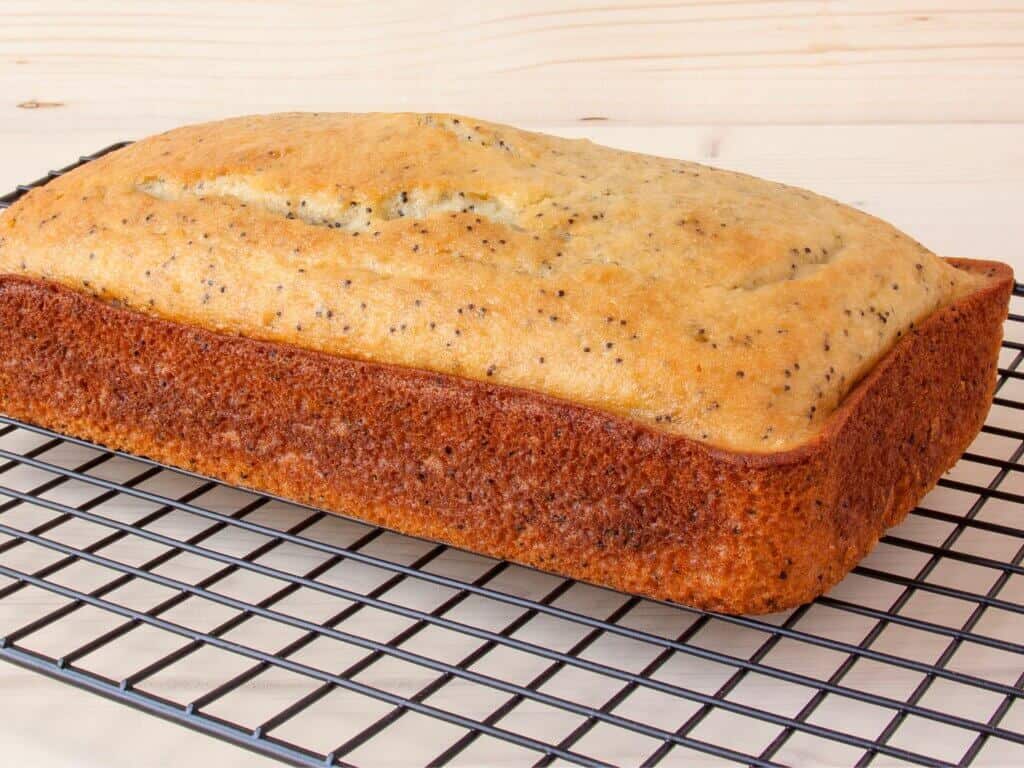 Chocolate Lemon Poppy Seed loaf has been probably my favorite bread for a long time. I can't remember when I first tried it, but I know I loved it immediately.
I love anything citrus, but this bread is the best. Making a gluten-free version wasn't hard at all.
It's sweetened only with honey and it's definitely not as sweet as a regular loaf is, but my kids thought it was perfect.
It is so moist! It doesn't need butter (ghee), a glaze, or anything- it is perfect the way it is. I took a bite and it melted in my mouth the lemon was definitely the star flavor.
Eating piece after piece is a little too easy.
You will love how easy it is to make. Mixed in one bowl stand mixer or by hand, and in the oven for only a few minutes.
Juicing the lemons is probably what takes the longest and that's not bad at all! When it was baking it smelled just like what I remembered- that distinct lemony goodness.
I couldn't wait to try it and it is just as good as I was hoping.
This bread is quick to make, so simple, and packed with lemon flavor! You will love it! A classic treat made over and still just as delicious.
I hope you enjoy this recipe!!
Looking for more gluten-free and dairy-free recipes? Visit my other recipes!
Poppy Seeds Benefits
Poppy seeds have a long history of being used as a natural remedy for a wide variety of ailments. Poppy seeds are an excellent source of several vitamins and minerals that are essential for the proper development and function of the human body.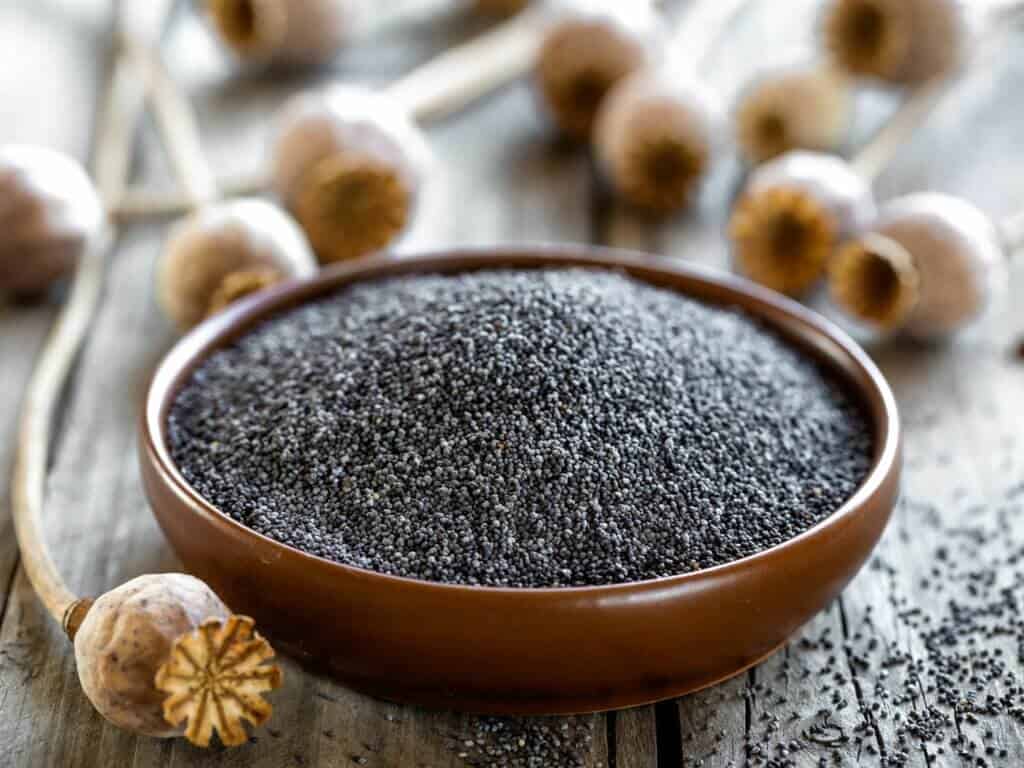 For example, poppy seeds are a good source of thiamin, niacin, and vitamin B6, which are all necessary for the body to convert food into energy. Poppy seeds are also a good source of iron, magnesium, phosphorus, and manganese, which are all necessary for the proper development and function of red blood cells, bones, and enzymes.
Additionally, poppy seeds contain several antioxidants that can help to protect the body against damage from free radicals. Taken together, these Poppy Seeds Benefits to the kid's body make them an excellent addition to any diet.
Is Lemon Poppy Seed Loaf Healthy?
There is no one-size-fits-all answer to this question, as the healthfulness of lemon poppy seed loaf depends on a number of factors, including the ingredients used and the portion size.
However, in general, lemon poppy seed loaf is a relatively healthy food.
Additionally, poppy seeds are a good source of fiber and contain a variety of other nutrients like calcium, iron, phosphorus, and magnesium.
Of course, as with any food, it is important to enjoy lemon poppy seed loaf in moderation. When eaten in moderation as part of a balanced diet, lemon poppy seed loaf can be a nutritious and delicious treat.
Ingredients You Will Need:
Almond flour – almond flour helps to balance out the sweetness of the lemon poppy seed filling and the tartness of the lemon glaze. As a result, you end up with a delicious and moist loaf that is perfect for breakfast or brunch.
Coconut flour – it helps to add structure and support to the lemon poppy seed loaf. The coconut flour also gives the loaf a subtle sweetness and helps to balance out the tanginess of the lemon. In addition, coconut flour helps to absorb moisture, keeping the loaf fresh and moist.
Salt – salt helps to balance the sweetness of the fruit and the sugar. It also provides a contrast to the richness of the butter or oil in the recipe.
Baking soda – baking soda is a leavening agent, which means that it helps the bread to rise.
Coconut oil measured as a liquid – help to moisten the bread and also add a subtle flavor
Honey or Maple Syrup – When baking a lemon poppy seed loaf, the use of maple syrup or honey helps to create a moist and flavorful cake. The sweetness of the maple syrup or honey complements the tartness of the lemon, while the poppy seeds add a nice crunch.
In addition, the moisture from the syrup or honey helps to keep the cake from drying out during baking.
Eggs – Eggs is acting as a binding agent.
Lemon juice from 3 lemons – Lemon juice is a key ingredient in many baking recipes, including lemon poppy seed loaf. The acidity of the lemon juice helps to balance the sweetness of the loaf, and the tart flavor complements the richness of the poppy seeds. In addition, the lemon juice helps to tenderize the bread, making it more moist and flavorful. When baking with lemon juice, be sure to use freshly squeezed juice for the best flavor and texture. If you don't have fresh lemons on hand, you can substitute bottled lemon juice, but the results will be somewhat inferior.
Oat milk – Oat milk can be used in baking to add moisture and richness to the final product. In this lemon poppy seed loaf recipe, oat milk helps to create a tender and moist crumb. It also enhances the flavor of the lemon and poppy seeds, for a delicious and flavorful loaf. So, if you're looking for a non-dairy alternative to milk in your baking, oat milk is a great option to try. You can also use almond milk instead of oat.
Poppy seeds – The poppy seeds add texture and visual appeal to the loaf.
Vanilla flavoring – vanilla help to enhance the flavor of the food.
Optional: Dairy-Free Chocolate ( Alter Eco Dark Chocolate or any other brand of your choice) – In this recipe, we've used dairy-free chocolate to create a delicious lemon poppy seed loaf that is perfect for any occasion.
The addition of chocolate helps to complement the bright flavor of the lemon, while the poppy seeds add a lovely crunch.
You can find most of the mentioned ingredients at Thrive Market.
Note: You can use my affiliate link to sign up for Thrive Market and you will get 40% OFF your first order. (no code needed)
How to Make Lemon Poppy Seed Loaf
Preheat the oven to 350° and line a 9×5 loaf pan with parchment paper. Then combine almond flour, coconut flour, salt, and baking soda. Stir with a hand or use a stand mixer. Add the eggs, honey(or another sweetener), coconut oil, lemon juice, lemon zest, and almond milk. Mix until smooth. Stir in poppy seeds and pour into the pan.
Optional: Take one piece of dark chocolate and use a cheese grater to make shavings on the top before putting it in the oven.
Bake for 30-35 minutes, or until a toothpick inserted in the center comes out clean. Store in the fridge after cool
How to Store Homemade Bread?
Homemade bread is a delicious and nutritious treat that can be enjoyed year-round. While store-bought bread can be convenient, it often lacks flavor and is loaded with ingredients that are not healthy. If you're lucky enough to have homemade bread, you'll want to know how to store it so that it stays fresh and delicious.
Bread can be stored at room temperature, in the fridge, or in the freezer. Room temperature is generally suitable for short-term storage of a few days.
If you plan to keep the bread for longer than that, or if the weather is warm, it's best to store the bread in the fridge. Bread can also be frozen for longer-term storage, wrapping it tightly and then placing it in a freezer bag. When you're ready to eat it, thaw the bread at room temperature or pop it in the oven for a few minutes to refresh it.
With proper storage, homemade bread can be enjoyed for days or even weeks after it's made. So next time you're lucky enough to have some, be sure to follow these tips so you can savor every bite.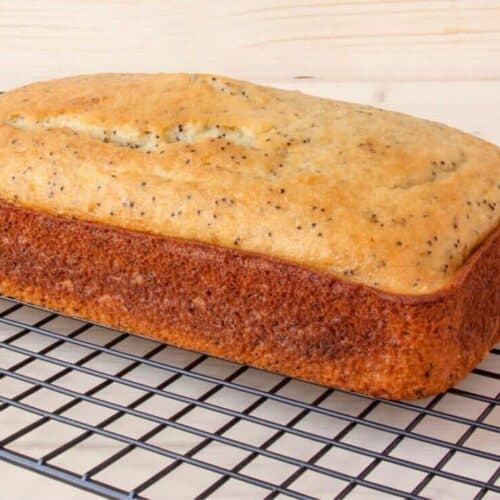 CHOCOLATE LEMON POPPY SEED LOAF RECIPE
HOW TO MAKE Chocolate LEMON POPPY SEED LOAF
Instructions
Preheat the oven to 350° and line a 9x5 loaf pan with parchment paper

Combine almond flour, coconut flour, salt, and baking soda. Stir with hand or use a stand mixer

Add the eggs, honey(or another sweetener), coconut oil, lemon juice, lemon zest, and almond milk. Mix until smooth.

Stir in poppy seeds and pour into the pan.

Optional: Take one piece of dark chocolate and use a cheese grater to make shavings on the top before putting it in the oven.

Bake for 30-35 minutes, or until a toothpick inserted in the center comes out clean.

Store in the fridge after cool
Nutrition
Calories:
723
kcal
Carbohydrates:
28
g
Protein:
25
g
Fat:
63
g
Saturated Fat:
17
g
Polyunsaturated Fat:
2
g
Monounsaturated Fat:
2
g
Trans Fat:
0.01
g
Cholesterol:
123
mg
Sodium:
498
mg
Potassium:
102
mg
Fiber:
13
g
Sugar:
6
g
Vitamin A:
211
IU
Vitamin C:
12
mg
Calcium:
261
mg
Iron:
4
mg