There are so many delicious gluten-free and dairy-free recipes out there, but sometimes it can be hard to find one that is both healthy and tasty. This sweet potato biscuit recipe is the perfect combination of both! Made with simple ingredients like arrowroot flour and coconut sugar, these biscuits are not only satisfying but good for you too. Plus, they're easy to make and can be enjoyed by the whole family. So if you're looking for a delicious and healthy recipe, try this healthy sweet potato biscuit recipe!
Simple tip: Prepare all the ingredients you need. Cook the sweet potato ahead of time.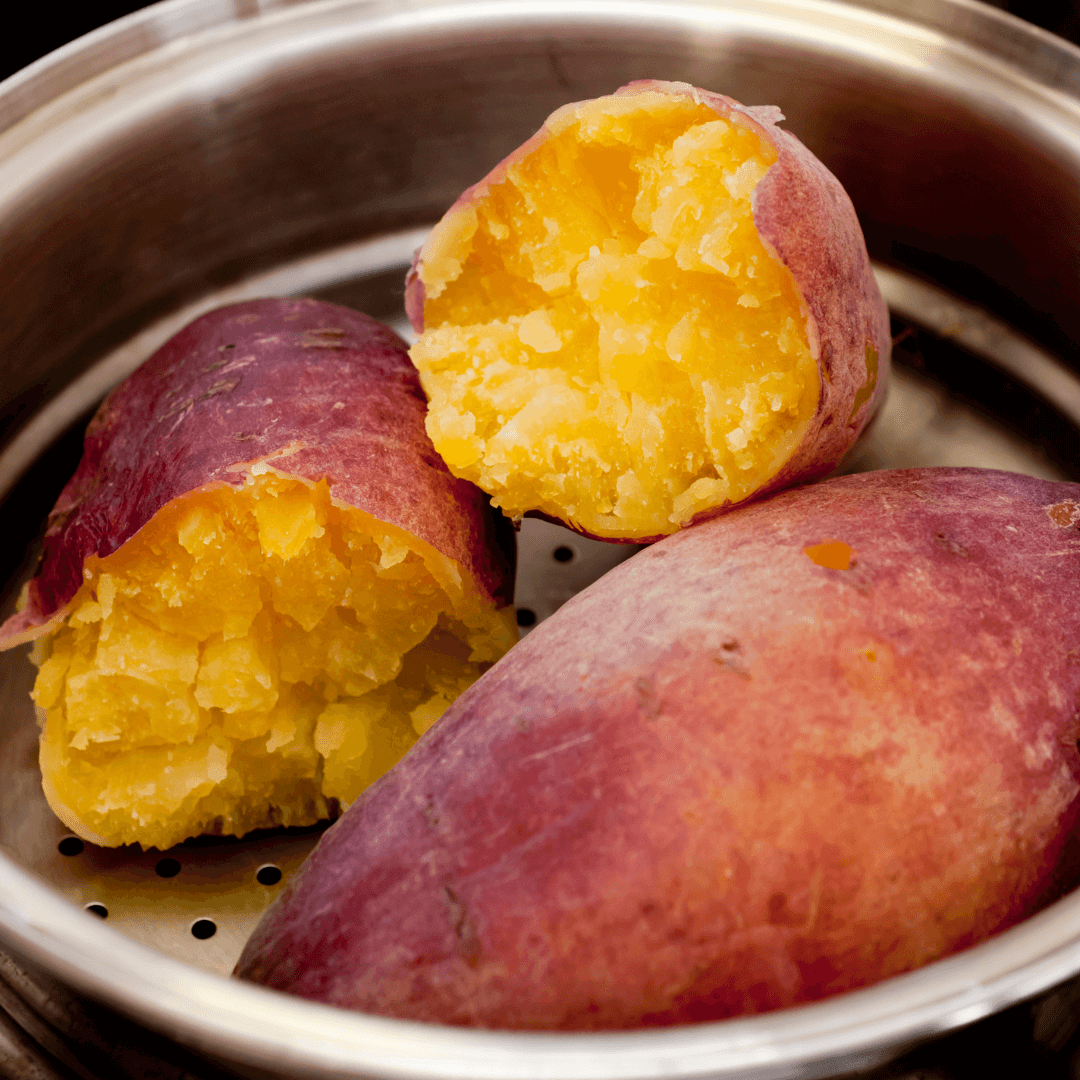 If You don't know yet where to buy those ingredients, you can find them in Thrive Market (get 25% off + Free 30-day trial membership)
Gluten-free Dairy-free Sweet Potato Biscuit Recipe
Ingredients
1

cup

Mashed sweet potato

(Approx. 1 medium sweet potato)

1

cup

Arrowroot flour

½

cup

Cassava flour

½

tsp

Salt

1

TBSP

Baking powder

1-2

TBSP

Coconut sugar

5

TBSP

Vegan butter or Palm shortening

⅓

cup

Dairy-free milk (Oat, Coconut, Almond)

(I used oat milk)

1

TBSP

Apple cider vinegar
Instructions
Preheat the oven to 375 F.

In a small cup mix together DF milk and apple cider vinegar, let sit.

In a mixing bowl mash sweet potato and allow to cool. Do not use hot potato or dough will not form properly.

Combine all dry ingredients in a bowl thoroughly. Add in cold vegan butter and mix into the flour until the pieces are small pea shaped. You can use your hands here if you would like or a pastry cutter.

Add in the sweet potato to the dry ingredients mix well.

Slowly pour in the milk with apple cider vinegar little at a time as you continue mixing. You should start to see it form into dough.

Once you have mixed in the milk and formed the dough into a big ball, you will need to use a rolling pin and roll out the dough about 1 to 1 1/2 inch thick depending on how thick you would like your biscuits.

If your dough is sticky, you will need to add a little more arrowroot flour which is fine.

Note:These biscuits will rise but not like your regular yeast biscuits. Make them thicker if you would like.

Using a biscuit cutter cut out your biscuits. The amount that you yield will differ depending on the thickness and cutter you use. I normally get 8-10 biscuits.

You might need to add flour to the rim of the biscuit cutter or cup that you are using to cut out your biscuits to prevent dough from sticking.

Place biscuits onto a baking sheet about 1″ apart.

Bake for 20-25 minutes (mine took 25), or until the biscuits are golden brown.

Let your biscuits cool on a rack and enjoy with fruit spread!!!
Check out my other recipes as well: The Chocolate Lemon Poppy Seed Loaf and the GF/DF Zucchini Banana Bread.